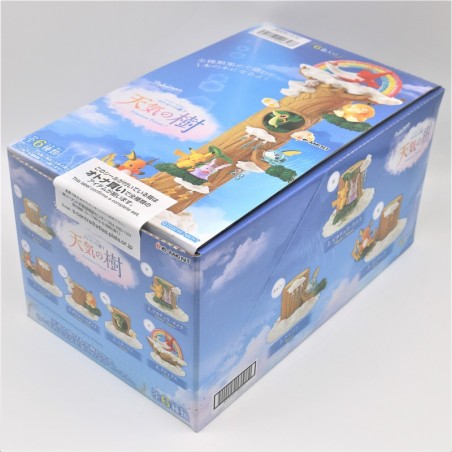  
Static Figure - Pokemon - Forest 7 - Blind Box
Pokemon are enjoying the weather, both good and bad, with the Re-ment set: "Forest Vol.7 Weather Tree"

No surprises to be had as you can be sure to collect and display all 6 types with one purchase with Plaza Japan!

Stack up the tree in its entirety when you collect them all!

The following 6 types are included:

1. Sobble

2. Pikachu & Goomy

3. Raichu

4. Castform & Psyduck

5. Snivy

6. Latias

The complete box contains 6 mini mystery figures.
Data sheet
Date of release

16/03/2023

Origin

Japan

HS Code

9503.00

Producer

Re-Ment

Size

5 cm

Weight

1 KG

Special

MAN00102

Material

Resin

MSRP

22.90