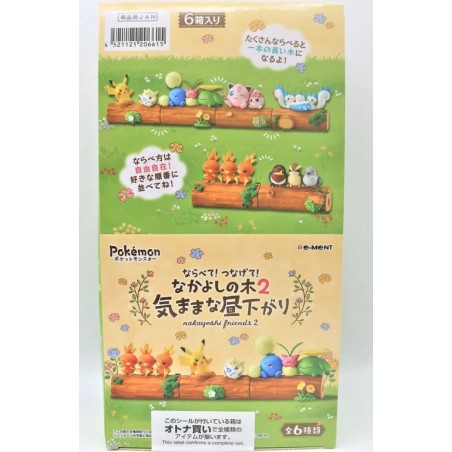  
Static Figure - Pokemon - Nakayoshi Friends 2 - Blind Box
Recreate warm Pokemon filled atmospheres with the Re-ment set: "Lineup! Connect! Nakayoshi Friends Vol.2 Cozy Afternoon"

No surprises to be had as you can be sure to collect and display all 6 types with one purchase with Plaza Japan!

Displaying them all side by side not only connects the tree but also Pokemon hearts!

The following 6 types are included:

1. Pikachu & Togepi

2. Pachirisu

3. Torchic

4. Taillow & Pidgey & Pidove

5. Jigglypuff & Igglybuff

6. Jumpluff & Hoppip & Skiploom

The complete box contains 6 mini mystery figures.
Data sheet
Date of release

16/03/2023

Origin

Japan

HS Code

9503.00

Producer

Re-Ment

Size

5 cm

Weight

1 KG

Special

MAN00102

Material

Resin

MSRP

22.90