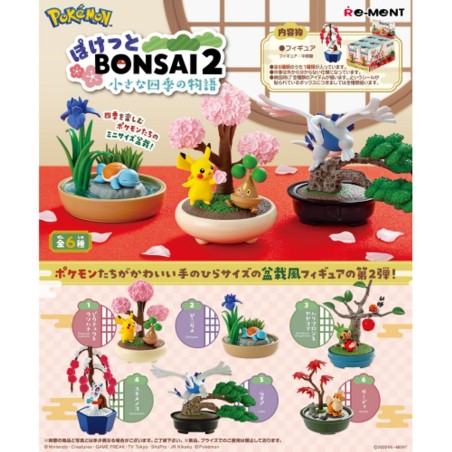  
Static Figure - Pokemon - Bonsai 2 - Blind Box
Pokemon for All Four Season!

Bring traditional and Japanese pop culture together with the Re-ment set: "Pokemon Pocket Bonsai 2 Little Stories of Four Seasons"

No surprises to be had as you can be sure to collect and display all 6 types with one purchase with Plaza Japan!

Collect them all to create your own mini Pokemon garden in your room!

The following 6 types are included:

1. Pikachu and Bonsly

2. Squirtle

3. Chespin and Fletchling

4. Froslass

5. Lugia

6. Growlithe

The complete box contains 6 mini mystery figures.
Data sheet
Date of release

16/03/2023

Origin

Japan

HS Code

9503.00

Producer

Re-Ment

Size

5 cm

Weight

1 KG

Special

MAN00103

Material

Resin

MSRP

22.90